Commercial Properties and Offices for Lease in Denver, CO
Matrix Group, Inc. is a privately owned, full-service commercial real estate company based in Denver, Colorado. At Matrix Group, we can provide you with experienced commercial real estate agents and professionals that offer personalized service and start-to-finish assistance for your business's commercial real estate needs. Whether you are a small business owner, a broker serving commercial clients, or a real estate investor looking for commercial property ownership opportunities, you can count on Matrix Group, Inc. to deliver results.
Commercial Properties and Offices Available for Lease in the Denver Metropolitan Area
We currently have commercial spaces for lease in many markets across the Colorado Front Range. Our existing portfolio consists of approximately 1 million square feet of industrial, retail, and office properties in the following Colorado cities: Arvada, Boulder, Centennial, Commerce City, Denver, Evergreen, Fort Collins, Highlands Ranch, Lakewood, Sheridan, Thornton, and Westminster.
Since our beginning in 1994, we have successfully sourced and managed transactions for our investors while retaining strong relationships with our commercial property tenants. Our secret is maintaining local ownership while including that local Colorado style. We know Colorado, and we know how to be professional while still being friendly and having fun. Our style makes our investors, our tenants (who are mostly local small business owners), and our vendors really enjoy working with us – while still having their commercial property and office rental needs met.
Our Commercial Real Estate Agency Services in the Denver Metropolitan Area
Acquisitions and Sales Service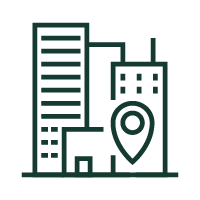 With a diverse portfolio in both industry and location across the Denver Metro Area, we provide you with several opportunities to find the asset that fits your investment goals. Matrix Group has 25 years of experience and has managed the acquisition of over forty-four commercial properties. We know what works, how to gain sustainable returns, and how the market affects the future of the commercial real estate industry. An important aspect of our continued success is an emphasis on value-add commercial properties – we are willing to put in the time and effort to bring new life into an outdated commercial property, giving our investors immediate gain on their returns as well as increased investment value at resale. To learn more about our acquisitions and sales services, please click the button below or contact our commercial real estate agency in Denver, CO, today.
Commercial Property and Office Space Leasing Service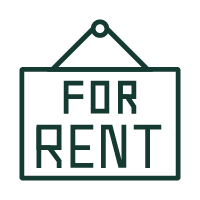 If you are a small business owner, a manager of a larger franchise, or are looking for an industrial warehouse for production, a retail store-front, or office space, we have a space to fit every need. For assistance finding the right commercial space for you, please e-mail our in-house Leasing Agent, Lauren Quiram. Lauren can help you find the commercial property or office space you need to fulfill your business operations. To learn more about our commercial property and office space leasing service, please click the button below or contact our commercial real estate agents today.
Here's a few examples of the variety of businesses that can find a home in one of our properties:
Our industrial space for rent is perfect for manufacturers, construction companies, distributors, and those who need warehouse space, but also require offices in the same location. Most of our properties offer flex spaces with room for a warehouse and an office space. Some of our commercial buildings even provide storage space too!
Choose one of our spaces for restaurants, clothing stores, boutiques, technology companies, or any place where your customers need a place to walk in and see what you offer. If you sell a product, we have the right retail space for you to rent!
Whether you are an entrepreneur only needing a room with a desk, or a doctor's office or medical clinic needing multiple offices and reception space, we have office buildings to suit your needs. Our office spaces provide enough space to accept clients and provide privacy when you need to be productive. We believe in the style and function of our office buildings so much; our offices are here too!
Property Management and Maintenance Service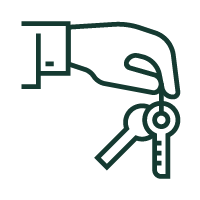 We don't rely on other companies to manage our commercial properties or provide all of our property maintenance. If you are a tenant at our commercial or office space, you'll be dealing first-hand with our commercial property managers. If you need property maintenance for your commercial or office space, our maintenance team will handle your requests. That being said, if more specialized services are needed, do not worry. We work with the best vendors to make sure all requests are handled with the level of care they deserve! To learn how our commercial property managers can help you, please click the button below or contact our property managers in Denver, CO today.
Construction Management Service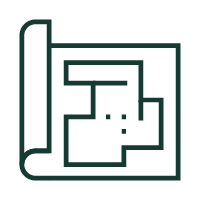 From exterior improvements at our commercial properties to tenant improvement projects for businesses leasing from us, we provide a dedicated asset management team to facilitate the process. We will work with the general contractors, hire the specialists, and ensure the work done follows code and exceeds your expectations. To learn more about our construction management service, please click the button below or contact our professional commercial property managers today.
Why You Should Choose Matrix Group, Inc.'s Commercial Real Estate Professionals
Matrix Group is dedicated to success in whatever tasks we take on, and we want to bring that dedication to you! We have a small team made up of passionate individuals who bring their own special skills and areas of expertise to the table. We love what we do, and it shows in the positive results we have seen over the last quarter of a century. Contact us to tell us about your commercial property goals and find out how we can help you meet them!