2 minutes reading time
(426 words)
Matrix Group Announces Shift in Roles for Top Team Members
Congratulations to John Webb, Alli Stover, and Natasha Zomcik for their hard work in assuming new roles for Matrix Group! Their promotions have been announced in local commercial real estate publications, including the Mile High CRE Movers and Shakers for week ending 2/15/19.
https://milehighcre.com/movers-and-shakers-week-ending-02-15-19/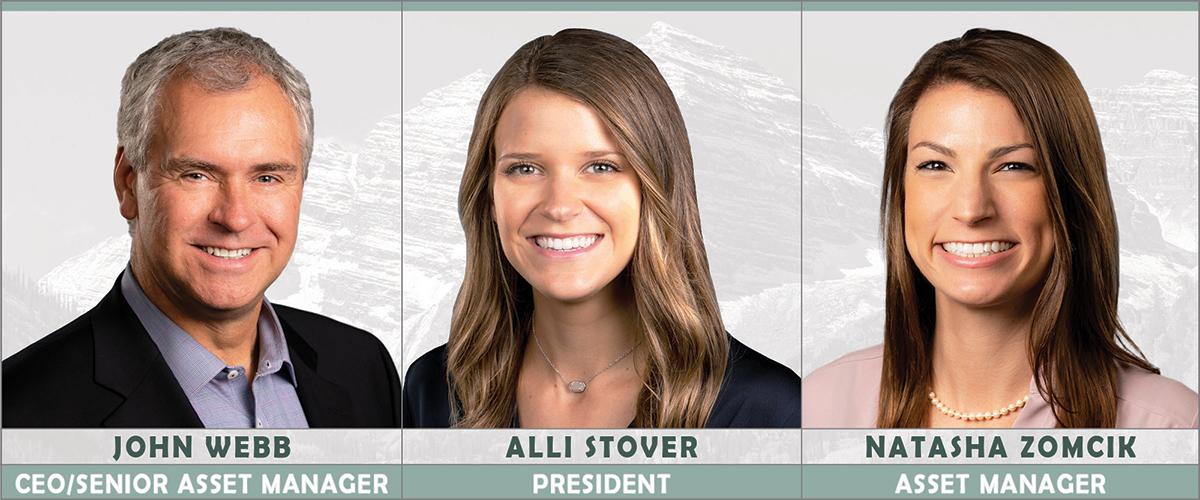 Matrix Group, Inc. (MGI), a local full-service and privately owned commercial real estate company in Denver, is pleased to announce the shift in roles for three of its top employees. John Webb, co-founder of MGI in 1994, has moved from the role of President to become CEO and Senior Asset Manager. As a result of this change, Allison (Alli) Stover now assumes the role of President for MGI, having served as Vice President of Operations since 2017. In addition, Natasha Zomcik fulfills the role of Asset Manager, a seamless transition from her previous role as Assistant Asset Manager.
In his new role as CEO/Senior Asset Manager, John works with the President and Asset Manager on the direction of the company and its portfolio, together ensuring that all functions work cohesively together towards Matrix Group's mission and core values. He is also able to split his time between Denver and his new home on Whidbey Island in Washington.
"Alli sees my vision for Matrix Group and is combining it with her own to use our company's years of experience in an innovative, forward-thinking way" said John of Alli's new role as President. "Natasha's enthusiasm for her new role and her dedication to creating the best product ensures that she plays a strong role in achieving the best results for our investors," he added.
As President of MGI, Alli oversees the day-to-day operations of the company, including the leasing, property management, maintenance and accounting departments. She also leads MGI's investment property acquisition, disposition and refinancing efforts alongside John.
"John has led Matrix Group over the last 25 years in a way that promotes individual success as well as company growth. It has been an exciting journey to watch as the success of our team members has led to a dynamic shift in company operations, and almost every department has been restructured over the past year. I'm excited to lead Matrix Group into the future with the same drive and enthusiasm that John created when he began," said Alli.
In her new role, Natasha serves as Asset Manager for MGI by working with various members of the Matrix team to maximize the performance and value of the portfolio, formulating and implementing long-range asset management strategies, and overseeing capital and tenant improvement construction projects.