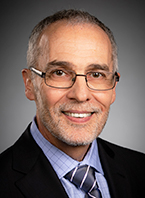 Bob Parker
Controller
Bob Parker is the Controller of Matrix Group. He is originally from Waltham, Ma.
Bob started his accounting career 30 years ago with Henry and Berlind Assoc., a Civil Engineering firm in Berlin, NH, where he managed the A/P, A/R and Payroll departments.
In 1989, he moved to Colorado with his family and began working for the Garment District, in Denver. There, he spent 27 years as Controller, managing all accounting and HR functions including A/P, A/R, Inventory Control, Payroll and tax compliance.
Bob loves music, both performing and listening and also enjoys traveling. Since moving to Colorado, he and his wife have become avid hikers, enjoying the beauty of the Colorado Rocky Mountains.