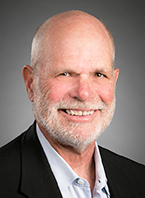 Chris Junda
Acquisitions
Chris Junda handles Acquisitions for Matrix Group, Inc. He has been a licensed Colorado Real Estate Broker for over 25 years and is experienced in all aspects of commercial real estate including investment brokerage, leasing, management and construction.
Chris graduated with a degree in Business Administration from the University of Colorado, He went on to work with Buell & Company in Denver where he served as managing partner for 15 years. During his career, Chris utilized his skills in representing numerous clients in a wide range of retail, industrial and office projects consisting of over 8 million square feet of commercial property. Chris was the top producing broker at Buell & Company three times during his tenure with the firm.
In 2004, Chris joined Matrix Group after working with John Webb on several projects, which created a strong and successful business relationship between the two. He concentrates on the acquisition of commercial properties for the firm's portfolio.
A Colorado resident since 1971, Chris lives in Denver with his family and enjoys camping, hiking and mountain climbing.