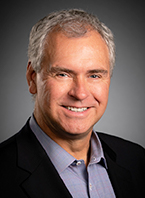 John C. Webb
CEO/Senior Asset Manager
As co-founder and now CEO and Senior Asset Manager of Matrix Group, John Webb is the driving force in what has made Matrix Group, Inc. successful since its inception. Before venturing into his own business, John was the Director of Acquisitions for Colorado & Santa Fe Land Company from 1990 to 1994. Together with co-founder Leon Vahn, John founded Matrix Group in April 1994.
After spending more than two decades serving as Matrix's President, in 2018 John took on the role of CEO and Senior Asset Manager. In this new role, John works with the President and Asset Manager on the direction of the company, together ensuring that all functions work cohesively together towards Matrix's mission:
"To provide outstanding Acquisition & Sales, Leasing, Property Management, Property Maintenance, and Tenant Finish services to our investors and tenants, while having fun."
John's years of experience in commercial real estate provide valuable insights to the Matrix team. John also continues to spend each summer facilitating the Matrix Group Summer Internship Program. Outside of work, John volunteers his time with the Montessori School of Denver and has been actively involved in the "Suck the Straws Out" campaign by the Inland Ocean Coalition, a movement dedicated to reducing the use of plastic straws. Each November, John grows a mustache for "Movember", a campaign designed to promote awareness and discussion centered around men's health. His participation over the last eight years has helped to raise over $20,000 for the Movember Foundation, the creators of the "Movember" movement.
Since becoming CEO and Senior Asset Manager, John has shifted into "semi-retirement", which allows him to split his time between Denver and his new home on Whidbey Island in Washington. He is also able to pursue some of his other passions – namely golfing, sailing, karting, and watching the sun set over the ocean from his patio.