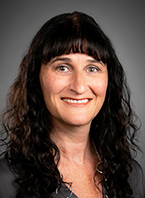 Mauri Cohen
Director of Property Management
Mauri Cohen is the Director of Property Management for Matrix Group, Inc. Mauri joined Matrix Group in 2014 as a Property Manager before taking on the role of Director of Property Management in 2018.
Born and raised in Colorado, Mauri has made her home in Denver and knows the area very well. She grew up in Littleton, Colorado and received her Bachelor of Science in Journalism and Advertising at the University of Colorado in Boulder.
Prior to joining Matrix Group, Mauri gained over 10 years of experience in residential and commercial Property Management. She has managed over 2,000 apartment units and 800,000 square feet of commercial real estate.
When not working, Mauri loves experiencing live music and unique dining and considers herself a wine enthusiast. She enjoys spending time with friends and family and raising her Great Dane, Sid Vicious.