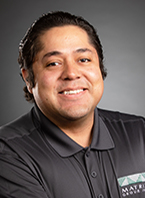 Miguel Bustillos
Maintenance Technician
Miguel Bustillos serves as Maintenance Technician for Matrix Group, performing maintenance and general repairs for all of the properties owned and managed by Matrix Group. His ability to perform a variety of tasks allows him to assist with maintenance and repair requests, vacant unit preparation, and tenant improvement projects completed in-house by Matrix Group.
Prior to joining Matrix Group in 2014, Miguel was a subcontracted day porter and worked with Matrix Group on multiple projects prior to coming onboard with the team.
In his spare time, Miguel enjoys watching movies, playing video games, and range shooting.