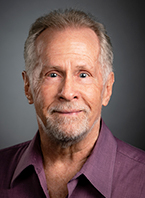 Paul Cook
Creative Consultant
Paul Cook is a Creative Consultant at Matrix Group, Inc. He has been associated with the company eighteen years.
Paul graduated from the University of Florida with a Journalism Degree in Technical Writing and served in the U.S. Army until honorably discharged in 1971. While in Florida, his varied business career included retail buyer for a large department store chain and owner of his own business.
Paul moved from Florida and soon joined Matrix Group. He has had various administrative and management responsibilities including company controller.
Paul has lived in Colorado nearly 20 years. He spent three and a half years on Kauai before returning to Denver in the spring of 2011. He values the natural beauty of Colorado and is an Advanced Studies Teacher through crimsoncircle.com which promotes greater awareness and consciousness.